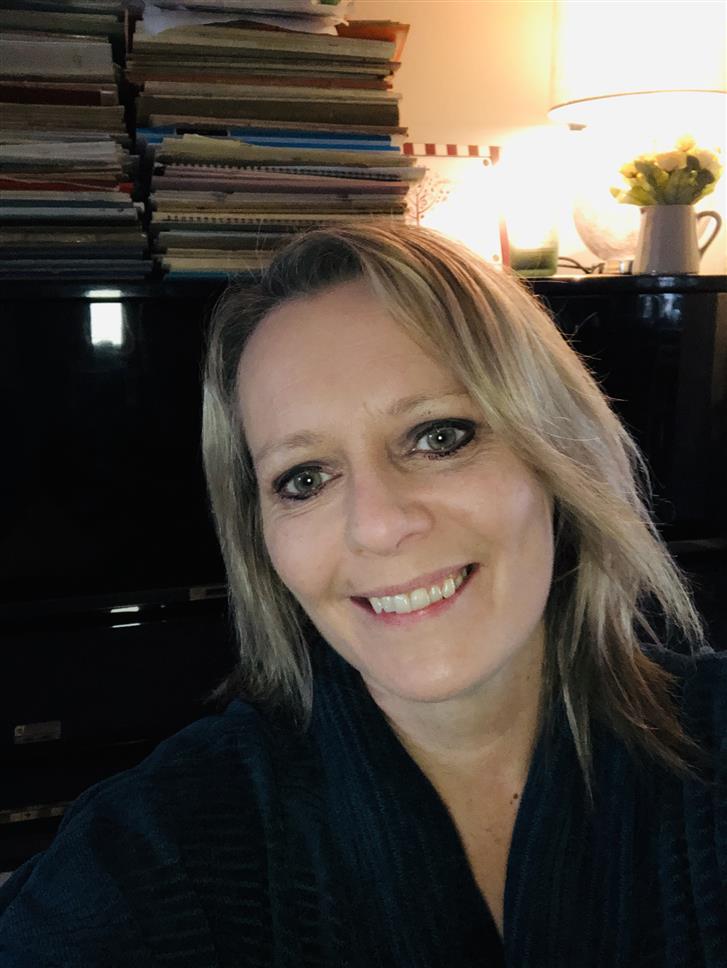 Finola has been a piano teacher at the Mayo School of Music since it's formation in 2006. She has an honours degree in music from Maynooth University. She was founder and director of the school of music from 2006 to 2020. Finola has a passion for music and for teaching piano. Her students have won scores of awards through the years, and many of them have furthered their education to third level music.
Finola is the director of the Mayo School of Music Youth Choir which was also formed in 2006 and has had thousands of girls from around the county between the ages of 10 and 18 as members.
Finola considers herself very lucky to conduct and be musical director of many award winning Choral societies and Musical societies. These include the Cill Aodáin Choral Society, Ballinrobe Musical Society, Harmonia choir, school shows including Castlerea, Claremorris and many more.
The shows she has directed include Evita, Grease, Tale of Two cities, Adams Family, My Fair Lady, and Pirates of Penzance.
Finola has conducted the Cill Aodáin Choral society in St Peters Basilica Rome, the European Parliament in Brussels, on the Late Late show and in many other competitions and concerts all over the country.
Finola loves being part of the Mayo School of Music Family. She is very proud of the standard of teaching in the school, and hopes to continue to help raise the standards even higher!
Instrument: Piano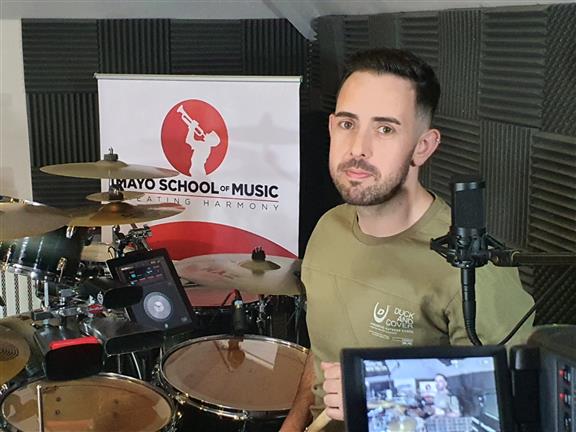 Shaun Heneghan
Shaun began drumming at the age of 8, attending lessons in Glenamaddy with the East Galway School of Music. He studied there under the guidance of Cormac Dunne, a well known Galway drummer who has played with many bands, most notably The Stunning.
Following in the footsteps of his Grandfather who was a gigging drummer, Shaun joined his first band at the age of 11 and has been part of numerous bands since then. He has performed around Ireland and the UK, and is currently playing with the functions band Trippin' Over Strings.
Shaun has been teaching drums formally for nearly 20 years, having began teaching students initially from home. In 2005, Shaun started teaching with the East Galway School of Music. In 2008, he joined the teaching staff of the Mayo School of Music. In 2011, he commenced teaching drums at the Quad, Roscommon; and soon after expanded to teaching drums at the Hub, Castlerea. Over the years, he has taught hundreds of students through one-to-one lessons and group lessons. Shaun has also held various drumming workshops and summer camps, ran percussion groups, and has taught at the Glenamaddy Community School.
Instrument: Drums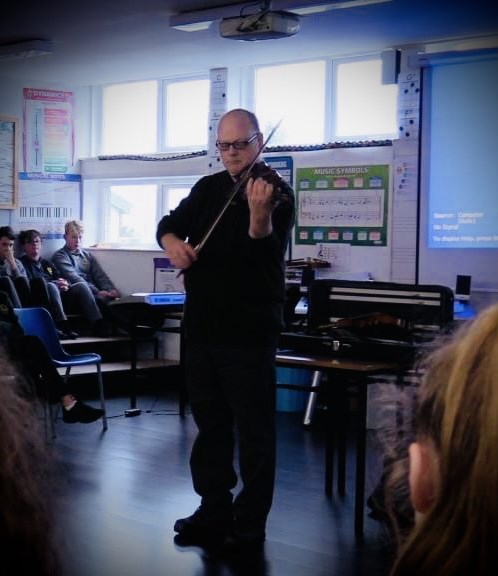 Iain King was born in Scotland. He began to play the violin at the age of seven. He displayed a rare musical talent and, while still a child, was invited to study at the Guildhall School of Music and Drama in London, an offer he took up after first completing his school education.
He won all the violin and chamber music prizes on offer at the Guildhall, along with winning the prestigious Gold Medal. He continued his studies in Germany with Igor Ozim and the legendary Amadeus Quartet.

On his return to England, Iain was appointed First Violin in the Philharmonic Orchestra followed by Assistant Leader of the English Chamber Orchestra. He has appeared as a Guest Leader with many European orchestras. He has appeared as a soloist in over a dozen countries as well as broadcasting on both radio and TV. In addition to his classical career, Iain has worked on over six hundred commercial recordings, including film and TV soundtracks and pop recordings.
Instruments: Violin & Viola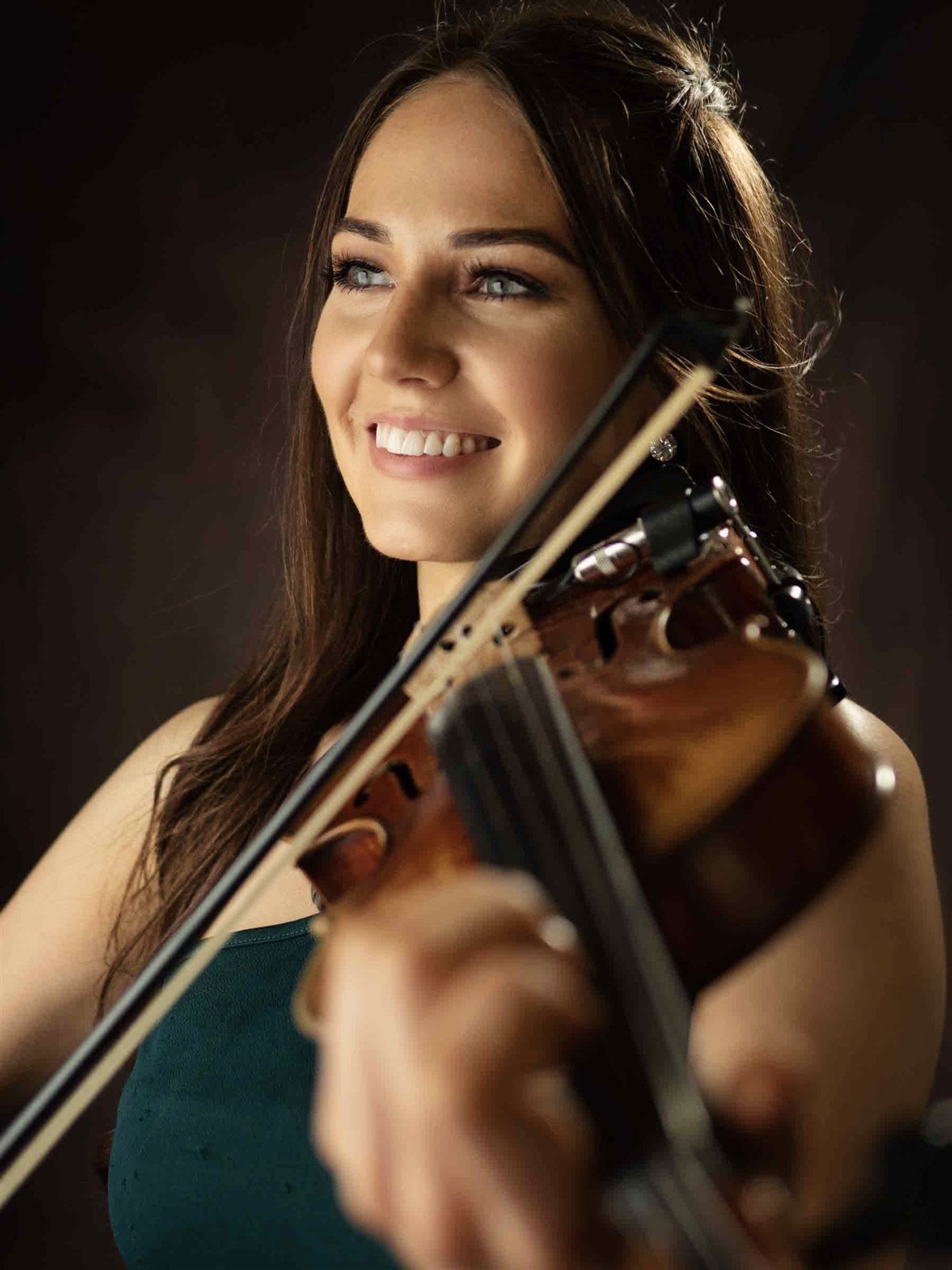 Irish musician, Sal Heneghan has captivated audiences around the world with her amazing talents on the violin, harp, piano and also as a singer. She has earned a number of prestigious awards including multiple All-Ireland Fleadh Cheoil titles and the prestigious Siansa Gael Linn for young performing groups. Having toured extensively in the USA throughout her teens with 'The Young Irelanders,' Sal is also the main violinist and harpist with the legendary shows 'Celtic Steps' (Kerry) and 'Mise Eire' (Galway). Being a renowned musician, Sal and her siblings are in very high demand throughout Ireland as a church-wedding-ensemble. Sal is instantly recognisable as the Grafton Street fiddle-player 'Sarah-Jane,' in Nathan Carter's smash-hit of the same name. At only 20 years of age, she recorded her debut album, 'Sal' to much critical acclaim. She also features on the album, 'Music of Mayo' featuring Mayo's most renowned traditional Irish musicians. Sal is currently studying Performing Arts in the Irish World Academy, University of Limerick, and we're delighted to have her as a member of the team here at the Mayo School of Music.
Instruments: Fiddle & Harp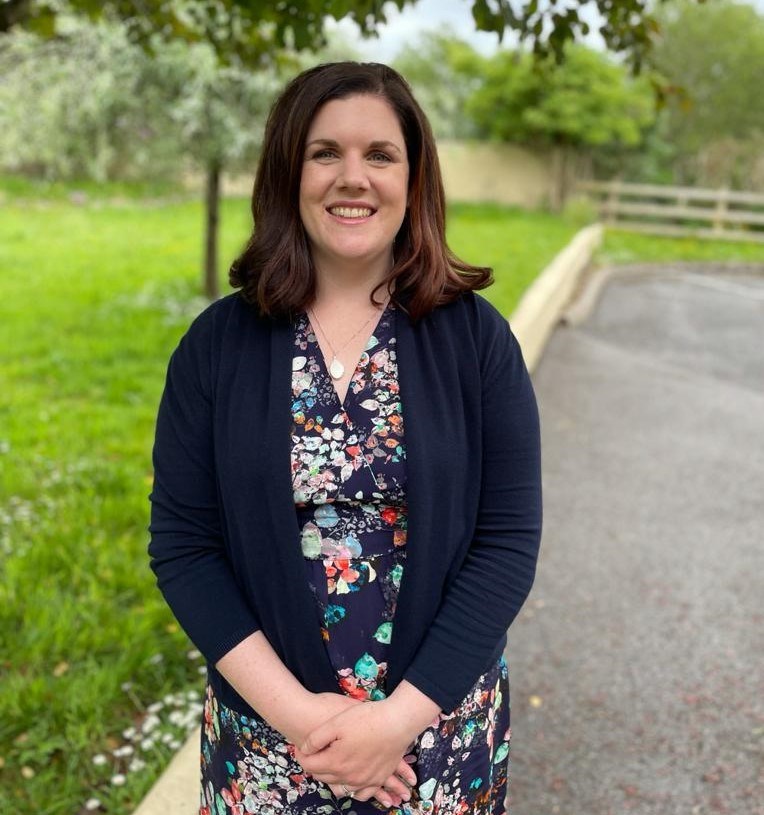 Niamh Kearns has been teaching at the Mayo School of Music since 2020. She took up the piano at a very young age and continued her studies at the DIT conservatory of Music and Drama from the age of 15. Niamh went on to study Music and History in Maynooth University and graduated in 2007 with honours. Following on from this, she went on to study a graduate diploma in Education at the Irish World Academy of Music and Dance in the University of Limerick, graduating with first class honours – qualifying her to work as a secondary school teacher. Niamh has worked as a secondary school teacher since 2008 in both Ireland and Australia teaching both Music and History, also involving herself in many extra-curricular activities within schools, including choirs, musicals and groups within the community.
Niamh began teaching piano both privately and in schools of music in 2008, and has continued on this path ever since. She completed a masters in Innovative Teaching and Learning in 2013 achieving first class honours and is continually up-skilling in regards to her teaching, undertaking annual RIAM teachers inductions, and SMEI meetings when available!
Niamh has a unique and varied approach to teaching the piano and works hard to ensure it is accessible to everyone. We are delighted to have Niamh as part of our teaching staff here at the Mayo School of Music.
Instrument: Piano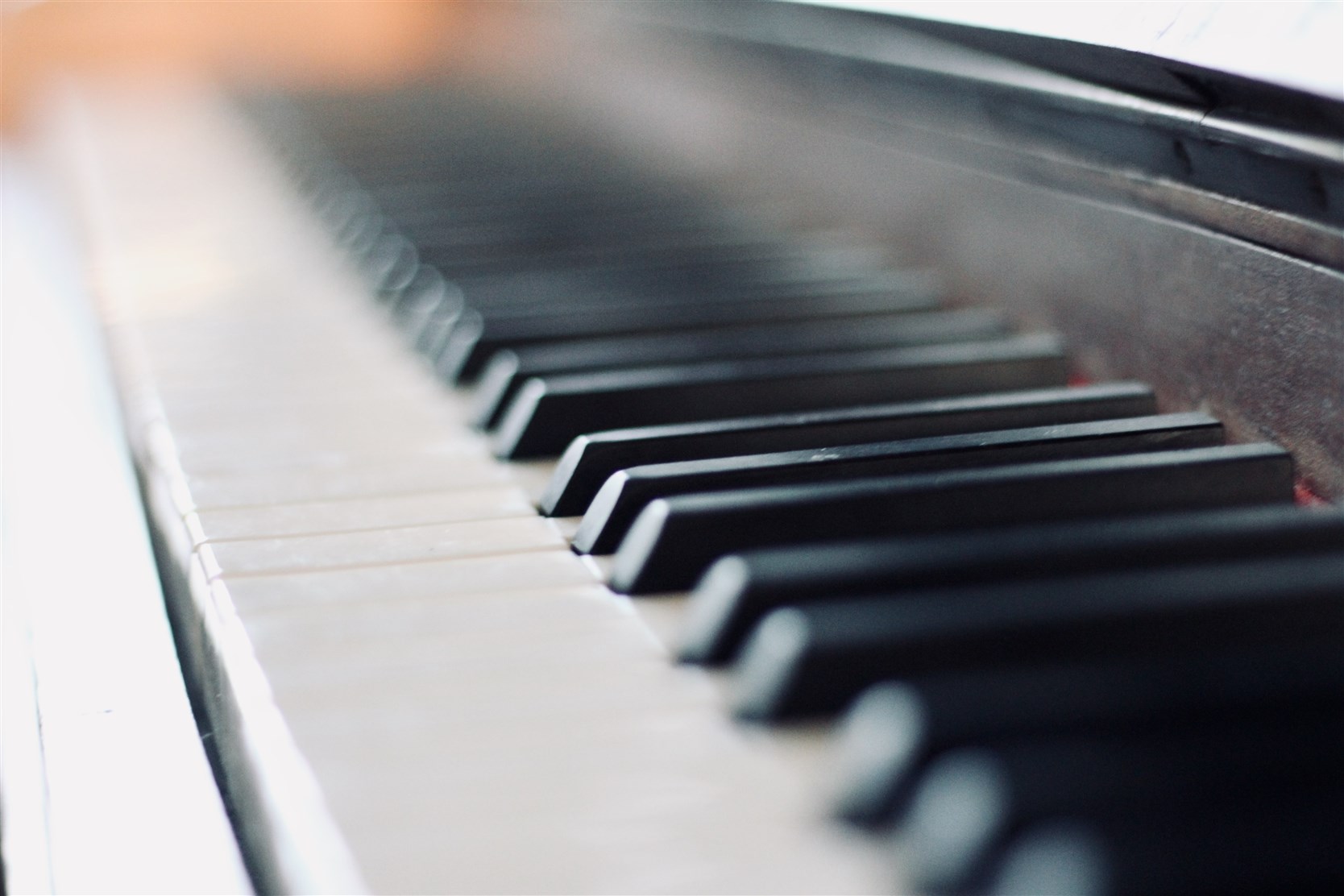 Rachel took up the piano at the age of 10. She completed all her grades under the Royal Irish Academy of Music, and following on from this she continued her studies to complete a toolkit course for Instrumental and Vocal Teachers, with the Royal Irish Academy of Music in 2018.
Having studied music and sociology in UCD Rachel has a wealth of knowledge spanning well beyond the piano alone – allowing her to give students an all-round and broad musical exposure in subjects such as music history and cultures, composing music and music theory.
Rachel began teaching the piano 12 years ago, and decided to move back home to Mayo and began teaching piano professionally in 2016. With a background in singing, Rachel has performed in many contexts around the country including locally as a duo with her sister in Mulranny , Newport, Westport and Louisburgh. Rachel's musical interests include singing, ukulele, guitar and the mbira, an afrocan instrument which she can play. We're delighted to have Rachel on board in the Mayo School of Music as a Piano teacher!
Instrument: Piano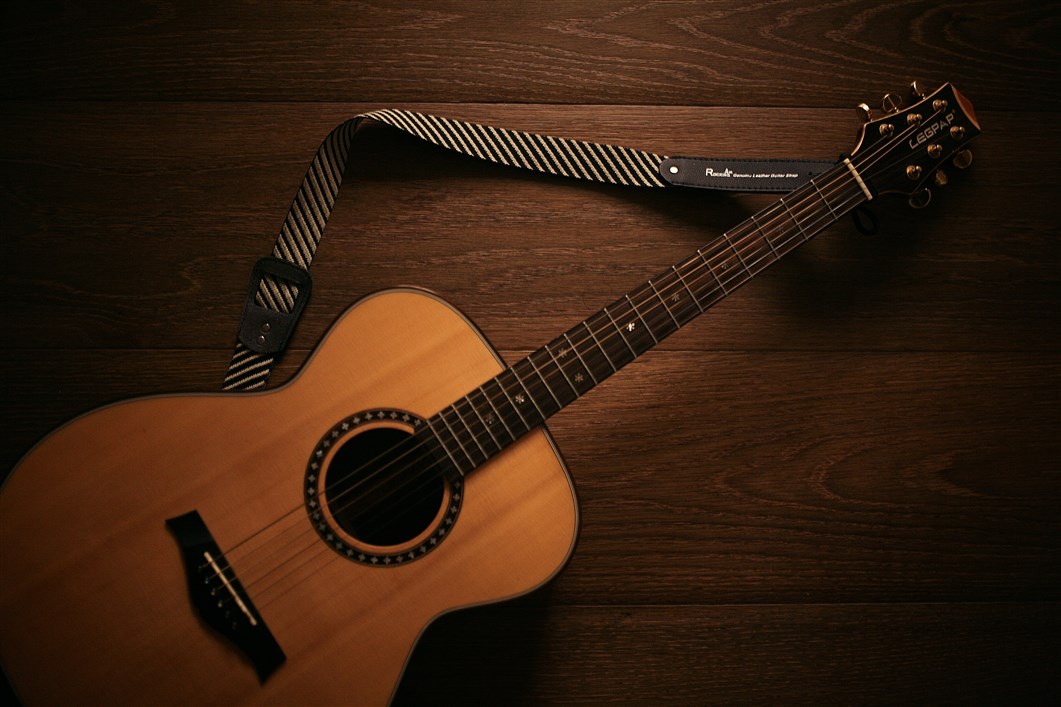 Liam O'Halloran is a well established music, teacher and singer songwriter, who has been teaching the guitar for over 20 years. He's an active session and gigging musician, performing in venues all across the world with a variety of acts and bands.
Liam primarily teaches Electric Guitar, Acoustic Guitar, Banjo and Bass for us here in the Mayo School of Music and has been a valued member of our teaching staff for a number of years!
Instrument: Guitar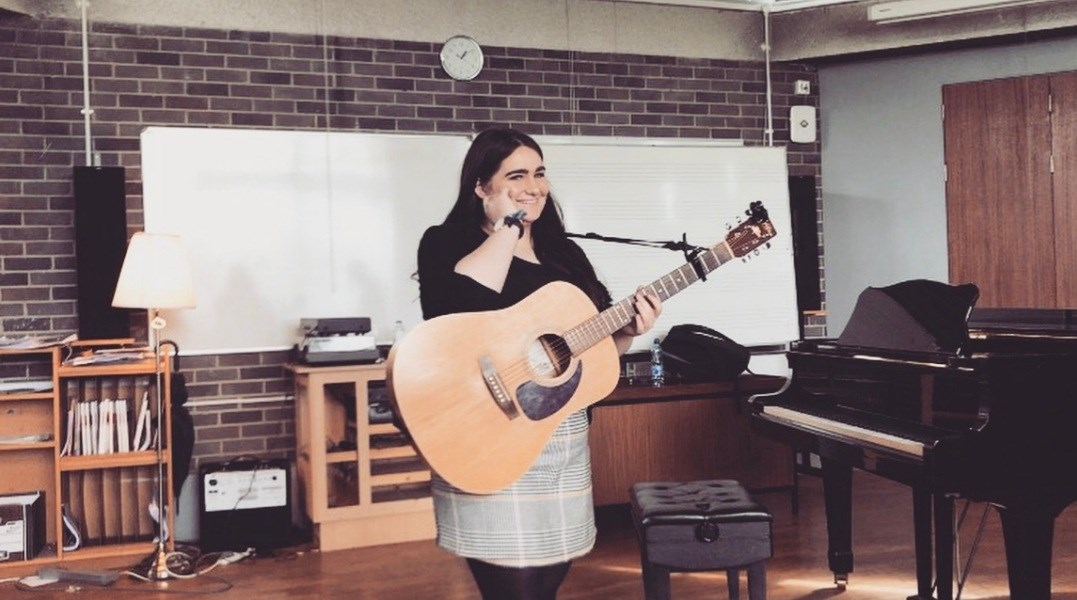 Grace Kelly
A graduate of the Bachelor of Religious Education and Music from Dublin City University, Grace is an enthusiastic individual with a passion for music.
A secondary school music teacher by profession, Grace has extensive vocal training and is self-taught in piano, guitar and harp. Performing at a variety of events throughout the country - both solo and ensemble - has allowed Grace to develop her extensive experience in singing and performance.
Grace specialises in the Kodály method of music education; an approach to teaching music that asserts musical concepts, creativity, and collaboration which are best taught in group lessons, particularly with young children.
In 2019, Grace was awarded the Colum Ó Cléirigh Memorial Scholarship by the Kodály Society of Ireland. Grace was also accepted to study in the Lizst Academy of Music, Hungary, to specialise in Kodály's pedagogy. During this time, Grace was musical director of the Mayo branch of Stage School Ireland.
Grace has taken a course in conducting and has been a member of award-winning choirs including the Ballina Chamber Choir, Cór Mhaigh Eo and the DCU Lumen chorale.
Her love of music education, choral singing and conducting, allows Grace to work meticulously and with passion, to help foster a love of music in children of all ages.
Instrument: Junior Groups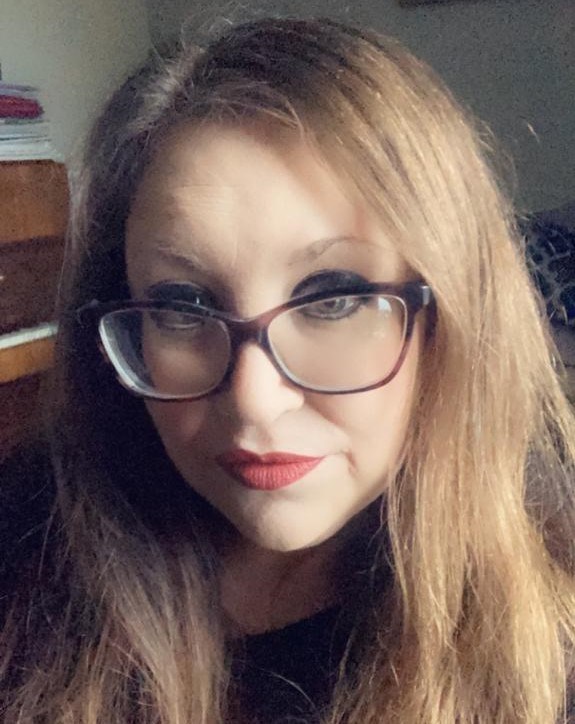 Suzie Smithson
Suzie Smithson is a dedicated and passionate music educator with extensive qualifications and teaching experience. Her journey in music began at a young age, and she has since become proficient in various instruments and music theory. Suzie studied Music and Languages at the University of Glasgow, in conjunction with the Royal Scottish Academy of Music and Drama, and gained the CT ABRSM teaching diploma at the Royal Northern College of Music, Manchester.
Suzie has played flute, piano and saxophone in a number of bands and orchestras, with whom she toured Europe and Asia. She has sung in choirs since the age of 5 and has regularly played for weddings and church services.
Suzie began teaching as a college student and established her own teaching practice in the north of England in 2000. Throughout her teaching career she has worked with individuals of diverse backgrounds and abilities. She believes in tailoring her teaching approach to suit each student's unique learning style. Suzie's lessons are engaging and imaginative, incorporating games, technology, and traditional teaching methods.
Suzie has consistently achieved excellent success rates with her students in exams, having entered them for various assessments through ABRSM, Trinity, Rockschool, and RIAM. She has also created a variety of performance opportunities for her students. As an accompanist, Suzie has supported her students during exams and performances.
Suzie Smithson's dedication and commitment to nurturing musical talent have made her a highly respected music educator. Her ability to connect with students of all ages and abilities, tailor her teaching to their individual needs, and foster a love for music sets her apart in the field of music education.
Instrument: Piano, Saxophone, Clarinet, Silver Flute, Tin Whistle, Recorder
Teacher's information coming soon
Instrument: Button Accordion
Shauna Tolan
Teacher's information coming soon
Instrument: Voice
Teacher's information coming soon
Instrument: Voice
Teacher's information coming soon
Instrument: Guitar
Teacher's information coming soon
Instrument: Concertina, Bodhran, Tin Whistle
Teacher's information coming soon
Instrument: Violin