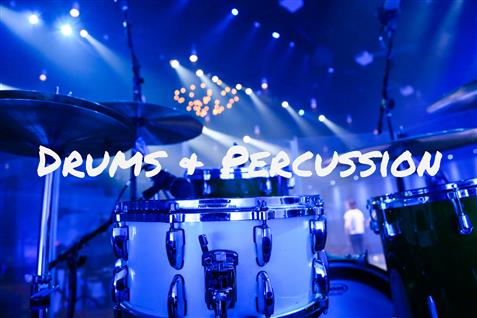 At the Mayo School of Music we provide expert tuition in drums and percussion. Whether you're a beginner or an advanced student, our one-on-one drum lessons with Shaun Heneghan will help you develop your rhythmical skills and take your drumming to new heights. With schools in both Castlebar and Kiltimagh, we are ready to cater to drummers of all ages and abilities.
Our drum lessons cover a wide range of genres and rhythms, from rock and pop to styles and beats from around the world. Shaun Heneghan, our experienced instructor, offers comprehensive instruction tailored to each student's level and goals. Starting from the basics of rudiments, Shaun guides beginners through the fundamentals, while challenging advanced students with intricate rhythms and accompaniment patterns.
Playing the drums offers numerous benefits beyond the sheer joy of creating music. Through our drum lessons, you'll improve your rhythm, power, control, and precision. Drumming requires coordination and concentration, which in turn enhances your motor skills and cognitive abilities. The rhythmic patterns and dynamic techniques learned during our lessons will help you develop a strong sense of timing and musicality.
Furthermore, playing the drums is a great stress-reliever. The physicality of drumming allows you to release energy and express yourself creatively. It can provide a much-needed outlet for self-expression and emotional release. Additionally, drumming is an excellent cardiovascular workout, improving your physical fitness and stamina.
Shaun's teaching approach is adaptable and personalized, ensuring that each lesson is tailored to the student's needs and aspirations. Whether you're a complete beginner or an experienced drummer, Shaun will help you progress and achieve your goals. His expertise and guidance will nurture your skills, confidence, and overall musicianship.
Join us at the Mayo School of Music and embark on an exciting drumming journey. Experience the thrill of playing the drums, honing your rhythmic skills, and connecting with the music on a deeper level. Contact us today to schedule your one-on-one drum lessons with Shaun Heneghan and discover the endless possibilities of percussion.
Teacher: Shaun Heneghan
Website: www.thedrumexperience.com