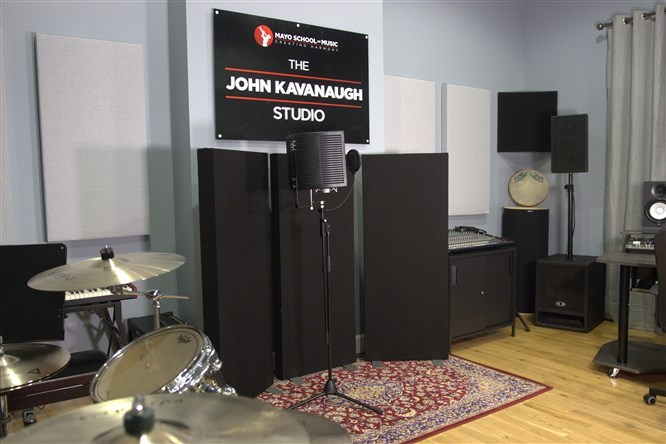 The John Kavanaugh Studio is a creative space based in our Kiltimagh school where students attending both of our schools can rehearse, record and share their love of music with other like minded students, through music collaborations and the formation of ensemble groups, bands, jamming sessions etc.
We are delighted to give this exciting opportunity to our students, in our new purpose built studio, fully equipped to meet both the needs of a creative, dynamic and contemporary rehearsal space, as well as professional standard music recordings.
We are immensely grateful to our friend and collaborator, John Kavanaugh, whose generosity and fundraising efforts, along with his amazing group of friends especially Heather, Conrad, and Ginny (who orchestrated it all), made the donation of the John Kavanaugh Studio possible. Dreams do come true and a whole new world of possibilities for our music students as well as for music in Mayo has now emerged and been made possible.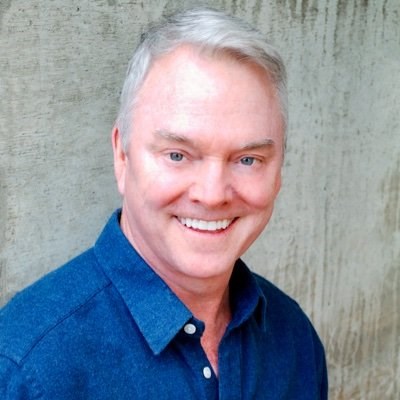 Born and raised in the U.S.A and currently based in L.A, John's ancestral roots trace back to Ballinrobe in Co. Mayo. With strong links and a special affinity with Ireland, Co. Mayo and with music in Mayo, John's involvement with our school is an absolute gift; a gift we hope will inspire our students with their musical pursuits and adventures in the writing and creation of music.
As an international, award winning composer, lyricist and musical director currently working in these roles for Disney Productions, John's vast body of work has featured in both successful Disney movies as well as Disney TV Animations, Universal Studios Productions (Hollywood and Japan), Nickelodeon and more.
He has received seven Emmy Award nominations and won an Emmy Award in 2014 for "Outstanding Original Song" for the Main Title theme song of Sofia The First, which he co-wrote with Craig Gerber.
The Official unveiling of the John Kavanaugh Studio at our Kiltimagh school on Tues 30th May 2023 was an absolutely amazing day. We extend our heartfelt appreciation to all who were present, particularly those who showcased their talents and offered their assistance. Meeting John & the gang, who traveled from LA for this occasion was truly awe inspiring. We will always cherish their invaluable contributions to our school.
John Kavanaugh Studio Official opening photos