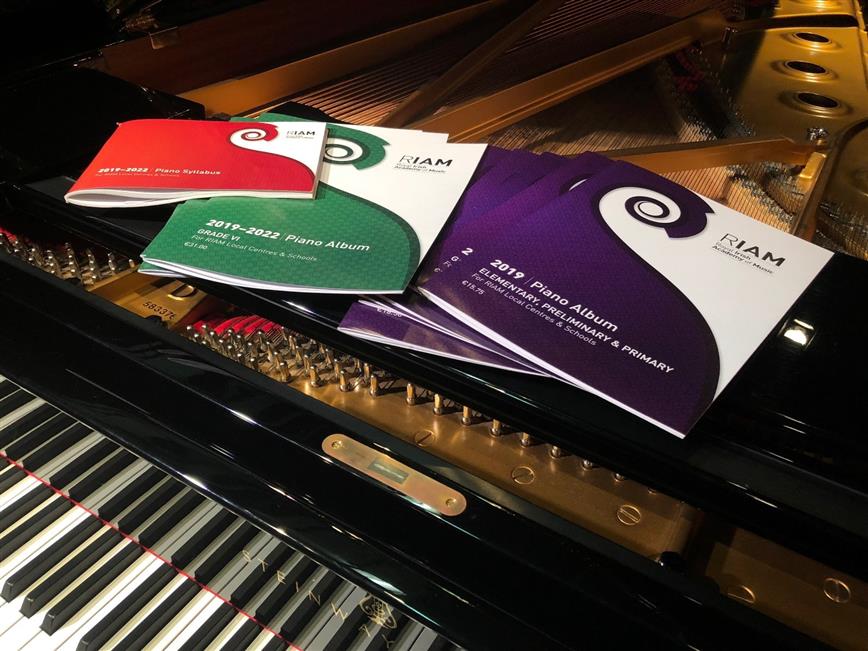 RIAM Exams:
Mayo School of Music is an exam center for the Royal Irish Academy of Music examinations.
Music exams provide an excellent structure for progression and overall musical development. They are also very significant for Personal Statements and CV's, they give credence to pupils' self-discipline and self-motivation; qualities that count for a lot when applying for University or employment opportunities.
However, it is important to balance exams with developing technique, musical knowledge and repertoire, and the enjoyment of playing beautiful music in a variety of settings.
RIAM Exams take place at our schools once per term.
Read more - Guidelines for students taking RIAM Exams...
About RIAM:
The Royal Irish Academy of Music is Ireland's oldest conservatoire, ranked in the top 50 institutions in the world for the performing arts. We train gifted musicians from all over the world for careers in music performance, composition and pedagogy. Our graduates are innovative and reflective, with skills that enable them to take on the challenge of a life in the creative arts with confidence and zest.
Our teaching staff includes many international prize-winners and principals of professional orchestras in Ireland. It also includes individuals whose names have become synonymous with music education in Ireland. These experienced teachers are passionate about working with talented students to unlock their artistic potential.
Regular visitors include international artists such as:
Sir James Galway, Ann Murray DBE,
Guitarist Xuefei Yang and
Violinist Daniel Rowland.
Our performing groups are celebrated for the vitality and passion of their performances. These groups are regularly invited to perform at significant venues both in Ireland and overseas.