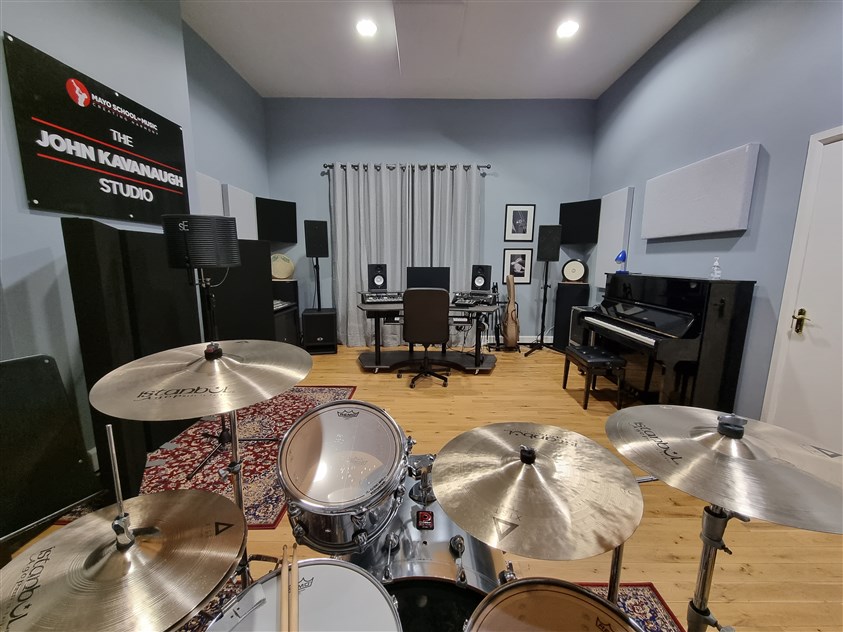 With the amazing additional facility of The John Kavanaugh Studio at our Kiltimagh school, we are now pleased to offer the exciting opportunity to our students of both schools to avail of our Band Rehearsal space.
Here students are facilitated to come together and experience playing and exploring music, practicing and rehearsing within a band context with other like minded students of similar ages and levels of ability etc. As well as providing the opportunity for students to develop their musical skills, playing together in an informal manner is also great fun, great for confidence building in addition to supporting the development of new friendships or creative collaborations/projects etc!
With an array of instruments and music equipment to choose from and to support students with their rehearsals such as a PA system, microphones, acoustic guitar, piano, keyboard, drums and various other percussion, electric guitar and bass guitar amps, students have the freedom to rehearse, experiment and create music in a fun and relaxed environment, with our Band Rehearsal Coordinator who is a member of our teaching staff available to lend a hand if required.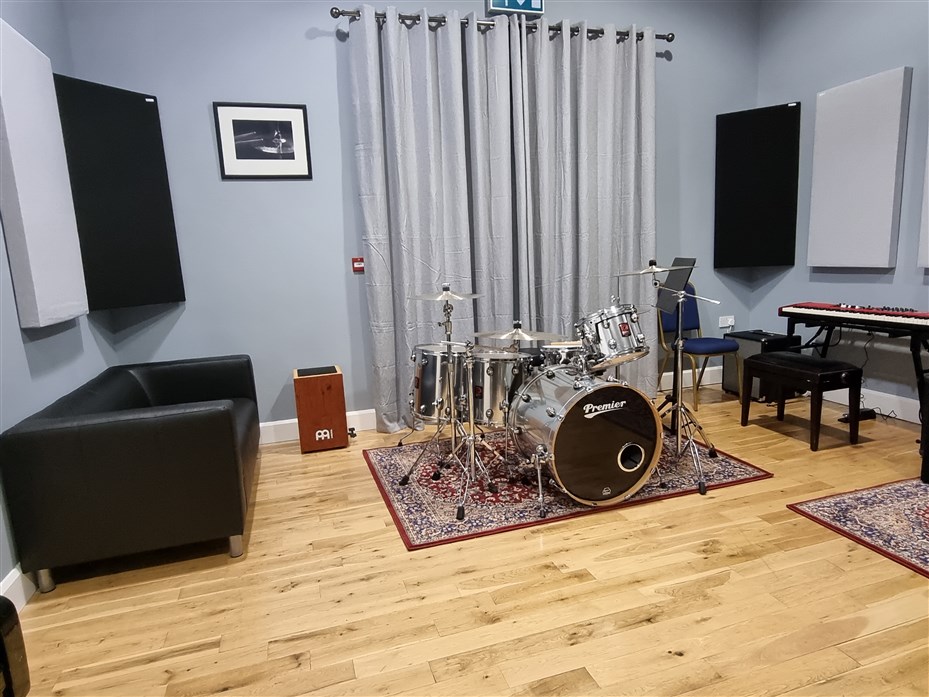 We aim to match students for band rehearsals as best we can. If you'd like to be part of a band, have fun playing music in a relaxed and informal setting, develop new friendships etc, please complete the form below. Each band will be allocated a weekly time slot of 1 hour. The cost per student, per week is €6 and is charged on a term basis. This money will be allocated towards studio maintenance and additional studio equipment.

To join a band/group, please complete our Band Matching Questionnaire