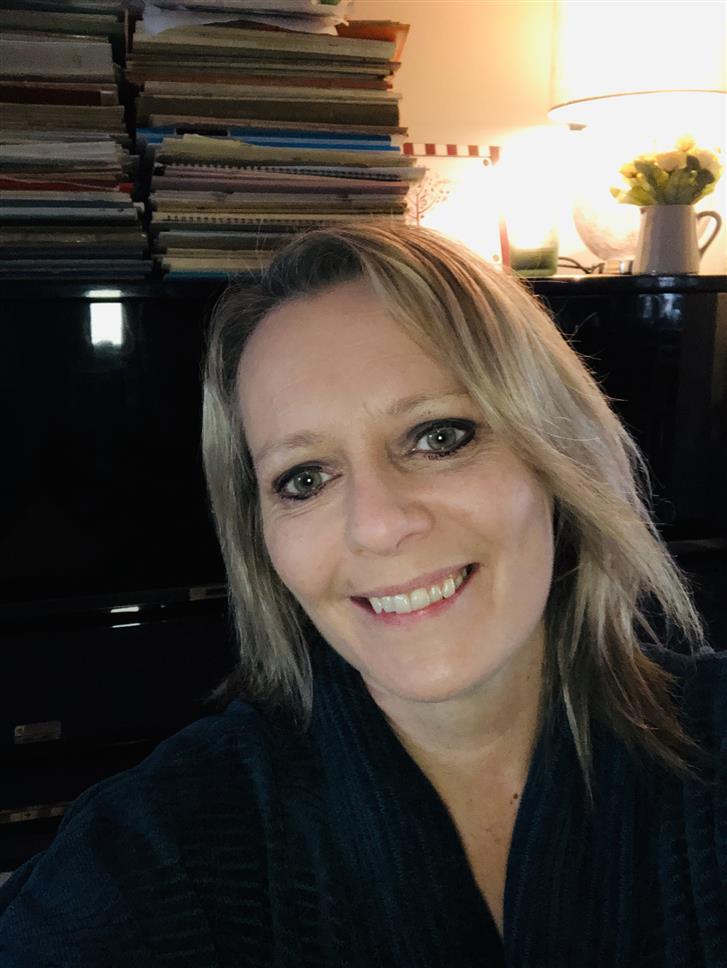 Finola Higgins
Finola has been a piano teacher at the Mayo School of Music since it's formation in 2006. She has an honours degree in music from Maynooth University. She was founder and director of the school of music from 2006 to 2020. Finola has a passion for music and for teaching piano. Her students have won scores of awards through the years, and many of them have furthered their education to third level music.
Finola is the director of the Mayo School of Music Youth Choir which was also formed in 2006 and has had thousands of girls from around the county between the ages of 10 and 18 as members.
Finola considers herself very lucky to conduct and be musical director of many award winning Choral societies and Musical societies. These include the Cill Aodáin Choral Society, Ballinrobe Musical Society, Harmonia choir, school shows including Castlerea, Claremorris and many more.
The shows she has directed include Evita, Grease, Tale of Two cities, Adams Family, My Fair Lady, and Pirates of Penzance.
Finola has conducted the Cill Aodáin Choral society in St Peters Basilica Rome, the European Parliament in Brussels, on the Late Late show and in many other competitions and concerts all over the country.
Finola loves being part of the Mayo School of Music Family. She is very proud of the standard of teaching in the school, and hopes to continue to help raise the standards even higher!


Instrument: Piano