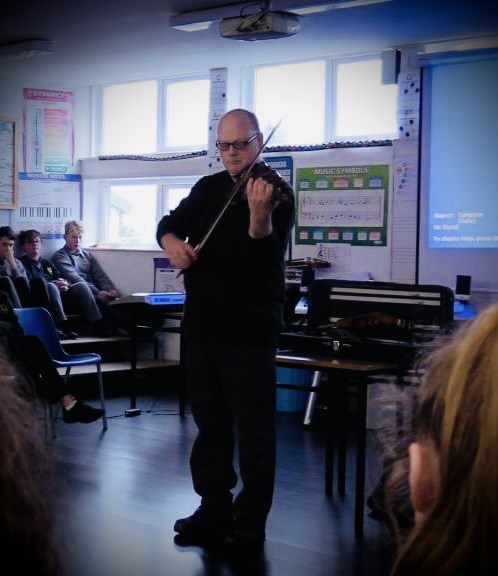 Iain King
Iain King was born in Scotland. He began to play the violin at the age of seven. He displayed a rare musical talent and, while still a child, was invited to study at the Guildhall School of Music and Drama in London, an offer he took up after first completing his school education.
He won all the violin and chamber music prizes on offer at the Guildhall, along with winning the prestigious Gold Medal. He continued his studies in Germany with Igor Ozim and the legendary Amadeus Quartet.

On his return to England, Iain was appointed First Violin in the Philharmonic Orchestra followed by Assistant Leader of the English Chamber Orchestra. He has appeared as a Guest Leader with many European orchestras. He has appeared as a soloist in over a dozen countries as well as broadcasting on both radio and TV. In addition to his classical career, Iain has worked on over six hundred commercial recordings, including film and TV soundtracks and pop recordings.
Instruments: Violin & Viola