Official Opening of the The Kavanaugh Studio
Friday, May 26, 2023 | Uncategorized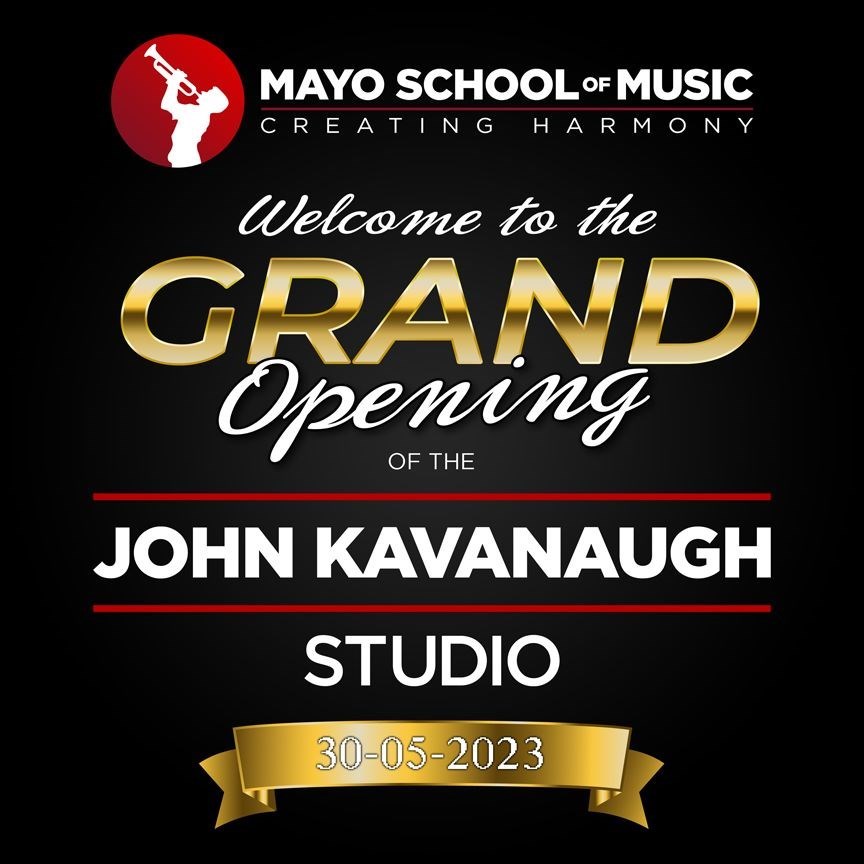 The Mayo School of Music will be holding the official opening of the JohnKavanaugh Studio at our Kiltimagh School next Tuesday, 30th May. We are delighted to announce that JohnKavanaugh himself will be in attendance on the day along with ten of his friends and colleagues.
We invite you to attend this special occasion, which will feature brilliant performances from some of our talented students and teachers. There will also be refreshments available while you enjoy the music.
JohnKavanaugh is an Emmy award winning composer, lyricist and musical director who is currently working in these roles for Disney Productions. For more information relating to John and our studio, please follow the link - https://www. mayoschoolofmusic.com/John- Kavanaugh-Studio
For those of you who are unsure where our Kiltimagh school is located, please follow this link - https://www. mayoschoolofmusic.com/ Locations
The event will run from 4:30pm to 6:30pm on Tuesday the 30th of May. We hope to see you there.