Young Irish Jazz Musician 2022
Thursday, January 20, 2022 | Articles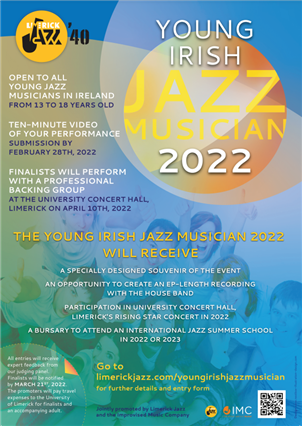 Our New Home in Kiltimagh
Tuesday, January 4, 2022 | Uncategorized
We've had a busy festive period here at the Mayo School of Music. We gave an emotional goodbye to the Station's Master's House which has been our home in Kiltimagh since we first opened the doors in 2006. However, we now look forward to making new memories at our new location only a short walk away! With this, we are proud to present the opening of the John Kavanaugh studio at our new Kiltimagh venue. The studio is a creative space where students can rehearse, record and much more.
John Kavanaugh is an Emmy Award winning American composer, lyricist and musical director who is currently serving as a songwriter for Disney. John has worked on countless productions including several hit movies, his latest music can be heard on the series Alice's Wonderland Bakery which is set to premiere later this year. John loves coming back to his ancestral home here in Mayo; his talents and dedication to music are a huge inspiration to us all here at the school.
A massive thank you to John, Efren and all their amazing friends who have contributed so much for our students; with a very special thanks to Heather, Conrad & Ginny who orchestrated it all!
We look forward to sharing our plans for the studio which will be available to all students at our Kiltimagh & Castlebar schools.