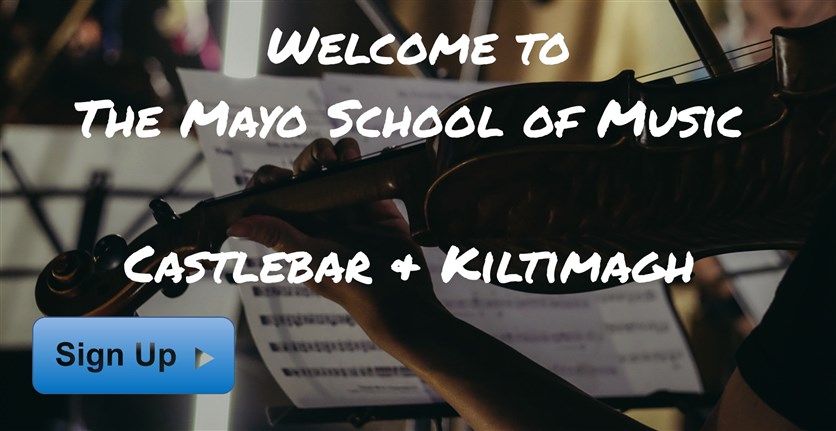 "Because we love music, we make music"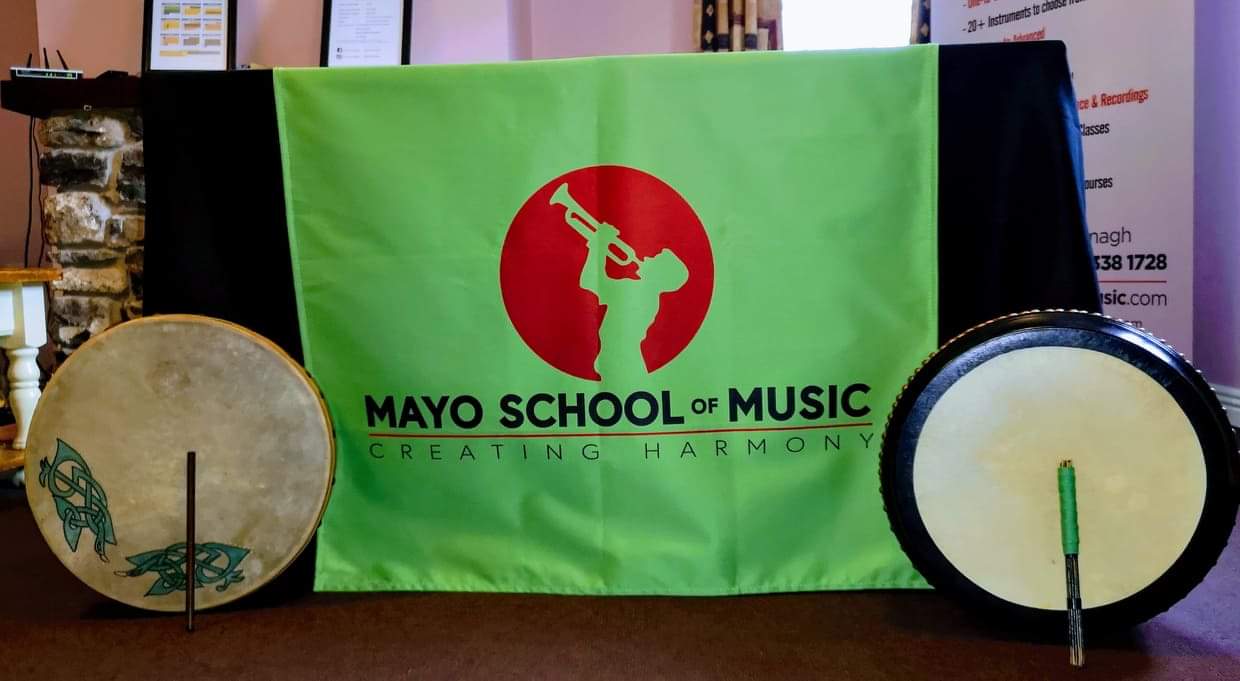 ♫ At the Mayo school of Music, we provide for the student who comes for the pure enjoyment of taking music lessons, as well as the student who is looking to take their music education to advanced level.
Our mission at the school is to offer high quality, affordable music instruction and performance opportunities to students of all ages, abilities and backgrounds, from children to adults, from the beginner to the professional.
Music studies at the music school are offered year-round and include classical, contemporary, traditional and popular styles for all ages, pre-school through to adult.
Course selections include performance ensembles, theory, group and individual classes covering a range of instruments, leaving and junior cert practical's, summer schools, Irish music classes, regular concerts, performance and recording opportunities and many more.
Mayo School of Music is an ideal Music School for students to prepare for a career in the industry, a place where students and teachers alike can thrive and make the most of their talents.

Expert Piano tuition is available on a one to one basis in both our Kiltimagh & Castlebar schools. Catering for all levels and abilities, from beginner students starting out for fun, to those students who are preparing to sit Diploma Grade exams – we cater for all.

Expert Vocal tuition is available on a One to One basis in both our Kiltimagh and Castlebar Schools. Catering for all levels and abilities, our vocal lessons focus on breathing techniques, vocal warmups, vocal exercises and the learning of various songs. Preparation for the Royal Irish Academy of Music Exams, Music Practical's, Musicals and various other genres of music is catered for.

Violin and Viola tuition is available in our Castlebar school, providing expert tuition on both a one to one, and group class basis. These lessons cater for students to develop skills in Classical music along with various genres. Royal Irish Academy of Music Exams are also available in these instruments alongside preparation for orchestras, state examinations and sightreading

Full Kit drum lessons are available to students on a one to one basis. Catering for beginners to advanced students Shaun Heneghan offers everything from basic rudiments to advanced accompaniment for students of all levels, whether you're a complete beginner or a well-weathered pro, Shaun's lessons will help you improve your rhythm, power, control and precision. Other percussion instruments include Cajon & Djembe.

Mayo School of Music offers Saxophone, Trumpet, Classical Flute, Clarinet, Recorder and Oboe Classes to students of all ages and abilities. These classes are taught on a one to one basis and cater for all levels from beginner to advanced. Royal Irish Academy of Music exams are also offered on these instruments.

The Mayo School of Music are delighted to now be offering lessons in Traditional Irish Music instruments, including the Tin – Whistle, Button Accordion, Bodhrán, Concertina Melodeon and Banjo. These classes are available on a one to one or group basis with a maximum of four students per group class.